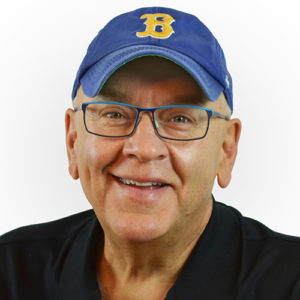 MACQUEENS BIRTHDAY: 2011
WHERE ARE YOU FROM: I am a local boy that was raised in the north end of Charlottetown and am a person totally devoted to this great Island and everything about it.
3 ADJECTIVES TO DESCRIBE YOUR CLASS:
1. FUN…If you're not having FUN at what you do, then it becomes a job.
2. AGGRESSIVE…. You come to Spin to get a good workout and if you follow along with us for just 50 minutes of your 24 hour day, I don't think you'll mind the nature of how we do this class. Being a towel !!
3. ENTERTAINING…. I've been told that my energy comes out around people. Come along and hear some jokes, stories and get a good workout in the process. It's all about having fun at whatever you do.
WHAT IS YOUR MUSIC STYLE:
The music in my class ranges from Bryan Adams and Rod Stewart to The Beach Boys and Johnny Cash. I like to play music that people can relate to. I believe it helps them through each routine that we do. I base my routines on a per-song basis. Come, sing-along and sweat out The Oldies !
WHAT DO YOU FEEL IS YOUR STRENGTH AS A COACH:
I believe I am a motivator as a Spin Coach. I've been told I'm loud (just a rumour), and with that, and the high energy music I use in class, I think the two together is a stimulant to do your best and dig in just a little more. Listening to La Bamba or The Twist while you pedal, has to get to get those few extra spins out of any body, and that's a good thing!
WHAT OCCUPIES YOUR LIFE BESIDES COACHING:
My life now after 31 years of work, involves everything I love to do, and always did. I took up cycling the Trails on PEI this summer and am loving it after 2400kms+ of pedaling enjoyment. I love to bake muffins and biscuits and fully enjoy prepping and cooking meals. Gardening is also a hobby I've enjoyed for years AND have been known to make decorative Christmas Wreaths for doorways (Hi Erin)!!! A new Granddaughter born this past April is a big part of my retirement package as well. Life is Good !
GIVE US A RANDOM FACT ABOUT YOU:
I am a bit of a Bull in whatever I take on. I always give 110% percent and it doesn't always work (see body for scars), but I NEVER say NO to a challenge.